Reservations and Policies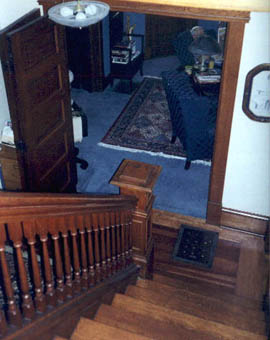 To make a reservation, please call us at 419-884-8885 or please email us at nancyjtumeo@embarqmail.com.
Reservations are preferred; confirmations on major race weekends a must.
Rates charged are based on size of room, number of guests, length of stay and season.
Discounted rates for short and long term stays.
Discounted rates during off-season.
Check in at 3 p.m., check out at 11 a.m. (flexible to meet guest's requirements).
Smoke-free environment
No pets
50% deposit due with reservation. Cancellations made less than 10 days prior to reserved date will have 50% of deposit applied to a future visit and 50% forfeited.
Payment accepted in cash, personal or traveler checks. Corporate billing for traveling business personnel and meetings gladly arranged.


Somewhere In Time Homestead
A Bed & Breakfast Establishment
1150 State Route 97 - Lexington, Ohio 44904
419-884-8885
please email us
webmaster