The Homestead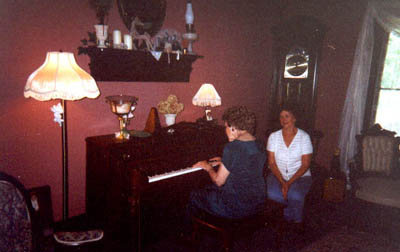 The Homestead is a gorgeous turn-of-the-century home, built by Martin Touby in 1904. The home features 12" exterior walls (double bricked), hardwood floors and beautiful oak and cherry woodwork. The beautiful wood staircase takes you to a sitting area on the second floor and to the four bedrooms and three baths. The first floor welcomes guests in the gathering room to socialize, the beautiful dining room, or parlor where guests are welcome to play the piano or shut the pocket doors for privacy. Guests may enjoy special time on the wrap-around porch filled with wicker rockers or the back patio overlooking a beautiful herb garden and horses grazing in the pasture below. The home has been remodeled to include all mechanical updates, including air conditioning, while retaining the charm of the early 1900's.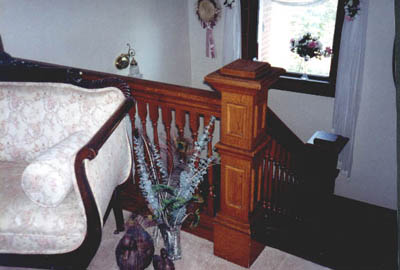 Somewhere In Time Bed & Breakfast became a dream to your hostess a few years ago when she first viewed the movie "Somewhere In Time" starring Jane Seymour and Christopher Reeve. The movie was filmed at the Grand Hotel on Mackinac Island, Michigan. The movie is a beautiful love story transcending time and death, capturing more than one era of life through time travel. The home is adorned with antiques and décor to take you back as well to somewhere in time.
The wonderful sound track to "Somewhere In Time" was written by Sergi Rachmaninoff. The music quietly echoes through the old homestead each morning while guests are stirring from a good nights sleep and getting ready to join your hostess and other guests for a full complimentary breakfast in the gorgeous dining room.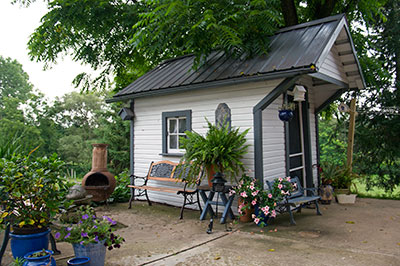 Owner and hostess, Nancy Jane Tumeo, welcomes her guests, friends, meeting groups, and is most anxious to accommodate their individual needs.


Somewhere In Time Homestead
A Bed & Breakfast Establishment
1150 State Route 97 - Lexington, Ohio 44904
419-884-8885
please email us
webmaster